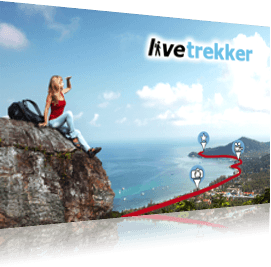 LiveTrekker is the total solution to record your travels or events around you, and share them widely in real time. It is the perfect companion to build and keep the memory of your most exciting adventures.
Whether you are a thousand miles away, in the city or in the countryside, or in a familiar neighborhood, jogging in a park or relaxing at home, with friend or alone… there is always something for you to remember, or share live!
Discover a few of the many ways to use LiveTrekker through trips made by fellow LiveTrekkers from all over the world.
Two teams traveling around the world with LiveTrekker: